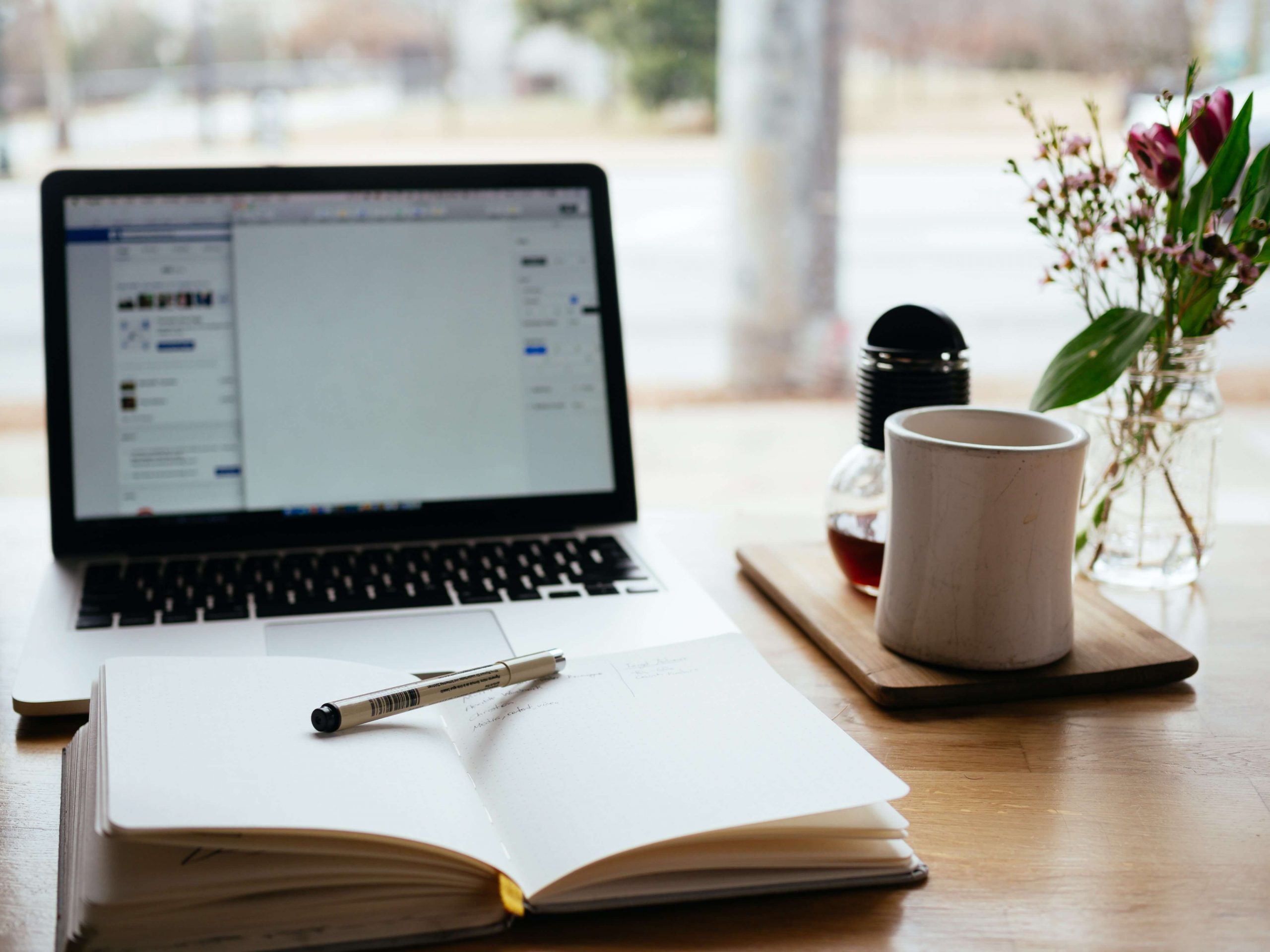 When you are new to writing, even writing a small paragraph seems like an ordeal. It does not have to be like that. With the right tools and language, you will be able to compose interesting paragraphs in no time. In this article, we will tell you how to write a paragraph. The first step to write a paragraph is to find a perfect paragraph format.
Pre Writing
Decide the Topic
The first step to writing a paragraph is deciding its topic. Before you begin to write, you should brainstorm on the topic you are going to write about. It is extremely important that you decide on a topic you are passionate about because, essentially, the paragraph you will write will reflect you, your ideas and your worldview. Through a central topic, you would have a string that will hold all of your arguments, details and focus together. To decide on the topic for your paragraph, you should always ask yourself the following question. What is the prompt I have been given? Because if you are writing the paragraph as a response paper or your teacher has already elaborated a question, and you are required to answer it, you will have to follow the prompt carefully and build your arguments around that. Ask yourself what are the main ideas or issues that you need to address? Think about the topic you are being asked or have decided to write about and consider what the most relevant ideas or issues relating to that topic are. As paragraphs are usually relatively short, it is important that you try to hit on all of the main ideas without going off-topic.
If you are not given a prompt or a creative brief, your writing and format will depend on the audience of your paragraph. You should always vary the intended readership of your essay. Introduce them to your topic and your views on the topic in simple, explanatory language. If your paragraphs are part of a larger essay, writing an essay outline can help you define the major ideas or goals of each paragraph.
Brainstorm Relevant Ideas
This is undoubtedly the most essential step in writing a paragraph. After deciding on a topic, you should start brainstorming relevant ideas for your topic. Do not expect your brainstorming to be precise and straightforward at first. Instead, you should give yourself time and creative freedom to think in multiple directions. The best technique to brainstorm is scribbling or taking points on pen and paper. This not only helps you think better, in this way, but you also immortalize your ideas on paper as well. More importantly, there's no need to write out complete sentences just yet; just jot down some keywords and phrases. After brainstorming ideas, you should begin with researching the supporting details of your arguments and researching before writing is always a good idea. Because, in this way, you won't get distracted while writing. 
Decide the Structure
If your instructor has given you a prompt, then you should follow its structural guidelines completely. If not, then the first step to deciding the structure would be researched. Go to the internet and search English paragraph or example of English paragraph. Read the paragraphs and note their structures extensively. A good technique that always helps you structure your paragraph is that you should consider each of the points you wish to address and arrange them in a logical order – this will make your paragraph more coherent and easier to read. Or if you are writing a fact based paragraph, it would help if you keep the structure in a chronological order. If you have not decided on a structure in the initial stage, there is nothing to worry about, you can always decide on a new structure and rewrite your points according to this new structure – this will help to make the writing process a lot faster and more straightforward.
Get to the Writing
Write the Topic Sentence
If you are new to writing and especially English writing, the first step is to familiarize yourself with the concept of topic sentences. Simply described, a topic sentence is an introductory line that addresses what the main idea or thesis of the paragraph is going to be. A topic sentence is undoubtedly the most important part of your paragraph. The topic sentence gives away your stance, your argument, your view of the topic. Therefore, the first sentence of your paragraph needs to be the topic sentence
More experienced writers can incorporate their theme sentence anytime in the paragraph; it doesn't have to be the topic sentence necessarily. Nonetheless, writers who are new or less familiar with paragraph writing should start with the topic sentence first, as it will help with directing you all through the remainder of the passage. Your theme sentence ought not to be excessively vague or excessively particular. On the off chance that your point sentence is too wide you won't examine its thoughts enough in your section. In the event that it's excessively restricted, you will not have enough to examine.
Provide Supporting Details
Fill in the supporting details. Whenever you have composed and are content with your subject sentence, you can begin to fill in the remainder of your section. This is the place where the nitty-gritty, very much organized notes you composed before will prove to be useful. Ensure that your passage is cognizant, which implies that it is not difficult to peruse and comprehend, that each sentence interfaces with the following and that everything streams pleasantly overall. To accomplish this, attempt to compose clear, straightforward sentences that express precisely what you need to say. Connection each sentence with change words which structure an extension between one sentence and the following. Changing words can help you thoroughly analyze, show succession, show circumstances and logical results feature significant thoughts and progress quickly starting with one thought then onto the next. Such progress words incorporate "moreover", "indeed" and "notwithstanding". You can likewise utilize ordered advances, for example, "first and foremost", "besides" and "thirdly". 
The supporting sentences are the meat of your section, so you should fill them with however much proof to help your point sentence as could be expected. Contingent upon the theme, you can utilize realities, figures, measurements and models, or you can utilize stories, tales and statements. Anything goes, as long as it is significant. As far as length, three to five sentences will, as a rule, be sufficient to cover your central matters and satisfactorily support your point sentence. However, this will change enormously, relying upon the theme and the length of the paper you are composing. There is no set length for a passage. It ought to be the length it should be to satisfactorily cover the main thought.
Conclusion
Compose a concluding sentence. The finishing up sentence of your section should integrate everything. A decent closing sentence will build up the thought laid out in your theme sentence; however, now it has all the heaviness of the proof or contentions contained in your supporting sentences behind it. Subsequent to perusing the finishing up sentence, the peruser ought to have most likely concerning the precision or pertinence of the passage as a whole.Don't can't help contradicting your proof: Despite these remarks, the report was a disappointment. 
To qualify the end in the event that it advances to the following passage: These statements demonstrate the report had significant help, yet this doesn't mean it prompted the significant change. Don't simply rephrase the point sentence. Your finishing up sentence ought to recognize the conversation that has preceded it and help your peruser to remember the pertinence of this conversation. For instance, in a passage managing the point "For what reason is Canada an incredible spot to live?" The closing sentence may look something like "From all the proof given above, for example, Canada's fabulous medical care arrangements, its first class training framework and its perfect, safe urban communities, we can presume that Canada is in fact an extraordinary spot to live."
Start a New Paragraph
Know when to move on to a new paragraph. Sometimes it can be difficult to tell where one paragraph should end and another begin. Luckily, there are a number of guidelines you can follow which can make the decision to move on to a new paragraph an obvious one. The most basic guideline to follow is that every time you start to discuss a new idea, you should move on to a new paragraph. Paragraphs should never contain more than one central idea. If a given idea has multiple points or facets, then each individual aspect of the idea should be given its own paragraph. A new paragraph is also used each time you are contrasting two points or presenting each side of an argument. For example, if your topic is "should civil servants receive lower salaries?" one paragraph would deal with the arguments supporting lower pay for civil servants, while the other paragraph would provide arguments against it.
Paragraphs make a piece of writing easier to comprehend and give readers a "break" between new ideas in order to digest what they have just read. If you feel that the paragraph you are writing is becoming too complex, or contains a series of complex points, you may want to think about splitting it up into individual paragraphs. When writing a paper, the introduction and conclusion should always be given their own paragraphs. The introductory paragraph should define the aim of the paper, and what it hopes to achieve while also giving a brief outline of the ideas and issues it will go on to discuss. The concluding paragraph provides a summary of the information and arguments contained in the paper and states in clear terms what the paper has shown and/or proven. It may also introduce a new idea, one that opens the reader's mind to the questions raised by the paper. If you're writing fiction, you need to start a new paragraph in dialogue to show a new speaker.
Reviewing
Grammar and Spelling Check
Check your paragraph for spelling and language. Whenever you have completed composing, it is essential that you re-read your paragraph a few times to check it for incorrectly spelt words and grammatical errors. Spelling mix-ups and lousy language can affect the apparent nature of your passage, regardless of whether the thoughts and contentions it contains are of excellent quality. It is not entirely obvious minor errors when composing, so don't avoid this progression, regardless of whether you're in a hurry. 
Moreover make sure that each sentence has a subject and that all proper nouns are capitalized. Likewise, ensure that the entirety of the subjects and action words concur with one another and that you utilize a similar tense across the whole passage. Make use of the thesaurus to double-check the spelling of words that you are uncertain about, don't simply expect that they are right. Check your passage for the legitimate utilization of accentuation, ensuring that you use stamps like commas, colons, semicolons and ovals in the right setting.
Coherence and Style
Check your passage for the uniformity of coherence and style. While reviewing, you should make sure that the technical aspects of your arguments are clearly communicated to the reader. Moreover, the stylistic flow of your writing should be spot on as well. If you feel the need to make any changes, you can vary the length and format of your sentences and by using transitional words and a varied vocabulary. However, the point of view of your writing should remain consistent throughout the paragraph, and indeed, the entire paper. For example, if you are writing in the first person (e.g., "I believe that…") you should not switch to a passive voice ("it is believed that") halfway through.
But, you should also avoid redundancy and start every sentence with the same phrase. Try using enough variety in your paragraph. If you are new to paragraph writing, you should stick to short, to the point and clear sentences. Long and rambling sentences can become dull and tedious for the reader. Therefore, you should always be coherent and consistent in your style.
Conclusion and Completion
After you are done with thorough revisions, you should decide if your passage is finished or not. When you have re-read the paragraph and fixed any linguistic or elaborate mistakes, you ought to have one more look over it to decide if it is finished. Try and take a last look at the paragraph and choose whether it adequately upholds and fosters your thesis statement or whether it needs a couple of more supporting details and arguments.
If any significant part of the subject remains neglected or unexplained, or if the section is more limited than three sentences, your paragraph presumably needs some more work. Then again, you may conclude that your passage is excessively long and contains unnecessary or distracting content. If so, you would have to alter the passage containing just the most essential data. On the off chance that you feel that the entirety of the substance is essential to your point, yet the passage is still excessively long, you should consider separating it into a few more specific, more clear sections.